This post explains the differences between unsalted butter and salted butter and why unsalted butter is best for baking (plus what to do if you only have salted butter on hand).
There are so many reasons to love butter! The most obvious reason: that flavor! Who doesn't love a delicious, buttery pie crust, pound cake, or cookie? And to get that perfect flavor, you'll want to use the right type of butter.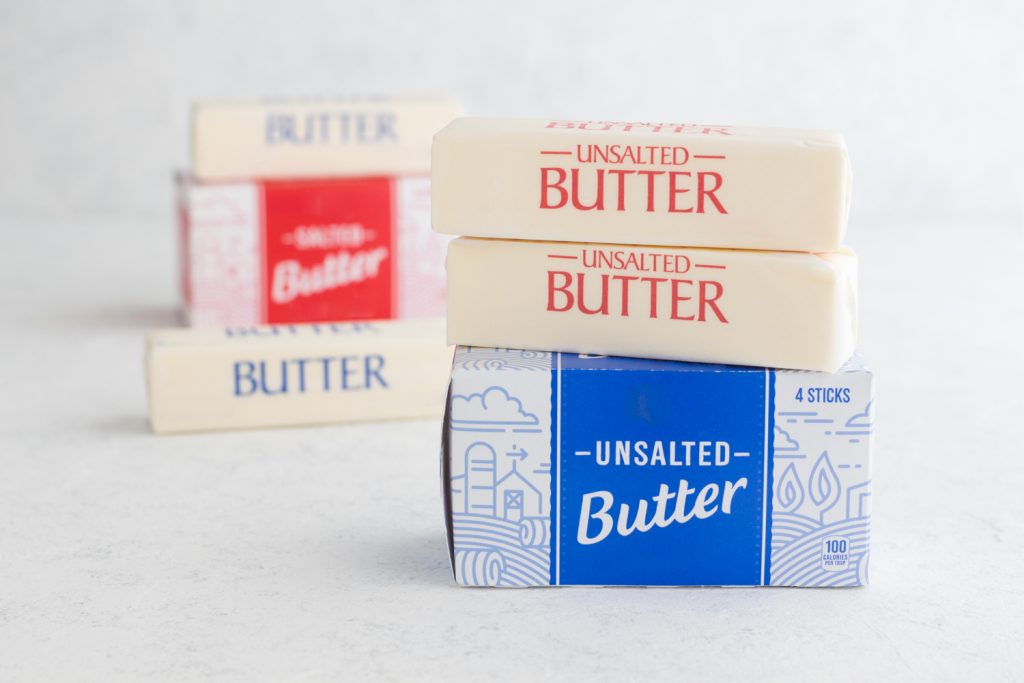 I'm talking about unsalted versus salted butter. Yes, there's a difference! And for baking, unsalted is best for two reasons:
Control over the amount of salt in your recipe
The freshness of the butter
Baking with unsalted butter will let you control the amount of salt in your baked goods.
Different brands of salted butter have different salt contents, so you never really know how much extra salt you're adding to your recipe if you use salted butter. Baking with unsalted butter and adding salt to your recipe separately gives you control over the amount of salt so that you can be sure your sweet treats won't taste too salty.
Unsalted butter is typically more fresh than salted butter.
Since salt is a preservative, salted butter has a longer shelf life than unsalted butter. Unsalted butter, with its shorter shelf life, tends to be more fresh than its salted counterpart.
What if I only have salted butter on hand?
If you're baking a recipe that calls for unsalted butter but you only have salted butter on hand, simply decrease the amount of salt you add to the recipe, since the butter will already be adding some salt to your recipe. (For example, if you're baking cookies with salted butter and the recipe calls for ½ tsp. salt, consider cutting the amount of added salt in half.)
So, when would I use salted butter?
This is a matter of preference, but you may like to use salted butter in some of your cooking to enhance the flavors or serve salted butter with bread.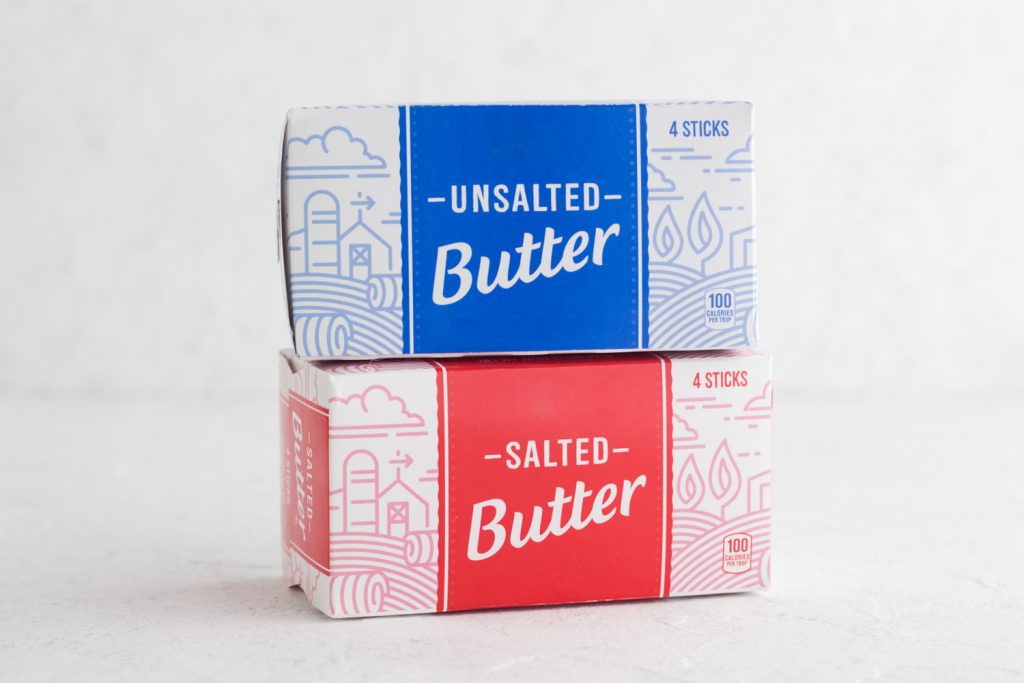 P.S. The temperature of your butter is also super important and can make a big difference in the end result of your baked goods! Read more about the importance of ingredient temperature here.