Welcome to Always Eat Dessert!
I'm Allison, a busy mom of two little kids with a serious sweet tooth!
I'm a self-taught (ahem, mom-taught) baker with a passion for helping other homebakers build their kitchen confidence and discover recipes they'll cherish.
That's why I share detailed, easy-to-follow baking recipes packed with practical baking tips for modern bakers to enjoy in our everyday lives.
Scratch Recipes for Busy Bakers
Since its founding in 2014, Always Eat Dessert is a trusted source for baking inspiration, dessert recipes, and confidence-boosting baking tips. Here you'll find kitchen-tested, from-scratch recipes for baking family-favorite desserts, comforting breakfast foods, and seasonal treats. These recipes are paired with expert baking tips to help you bake indulgent treats from scratch with ease!
Some of the recipes you'll find here are designed for special celebrations, but most of them are intended for everyday enjoyment and sharing with family and friends. That's the whole idea behind "always eat dessert"!
I created this website for busy bakers like us! Nearly all of the recipes you'll find here take less than an hour (and many less than 30 minutes) of hands-on time to make.
Whether you're new to baking or a seasoned scratch baker, I'm confident you'll learn something new or find a new favorite recipe to love!
Allison's Favorite Recipes
Having a hard time choosing which recipe to try first? Here are some of my favorite recipes that I make again and again!
More About Allison
I come from a family of avid bakers and have been baking since I was old enough to stand on a chair at the kitchen counter. I will always remember the blueberry pies, pancakes, and muffins my grandma would bake with the fresh blueberries we picked every summer. She passed her skills and passion along to my mom, whose cookie jar is always stocked with the best homemade cookies! In turn, my mom instilled in me a love for baking from a young age. And now, it's my turn to share that love of baking with my own kids - and with you!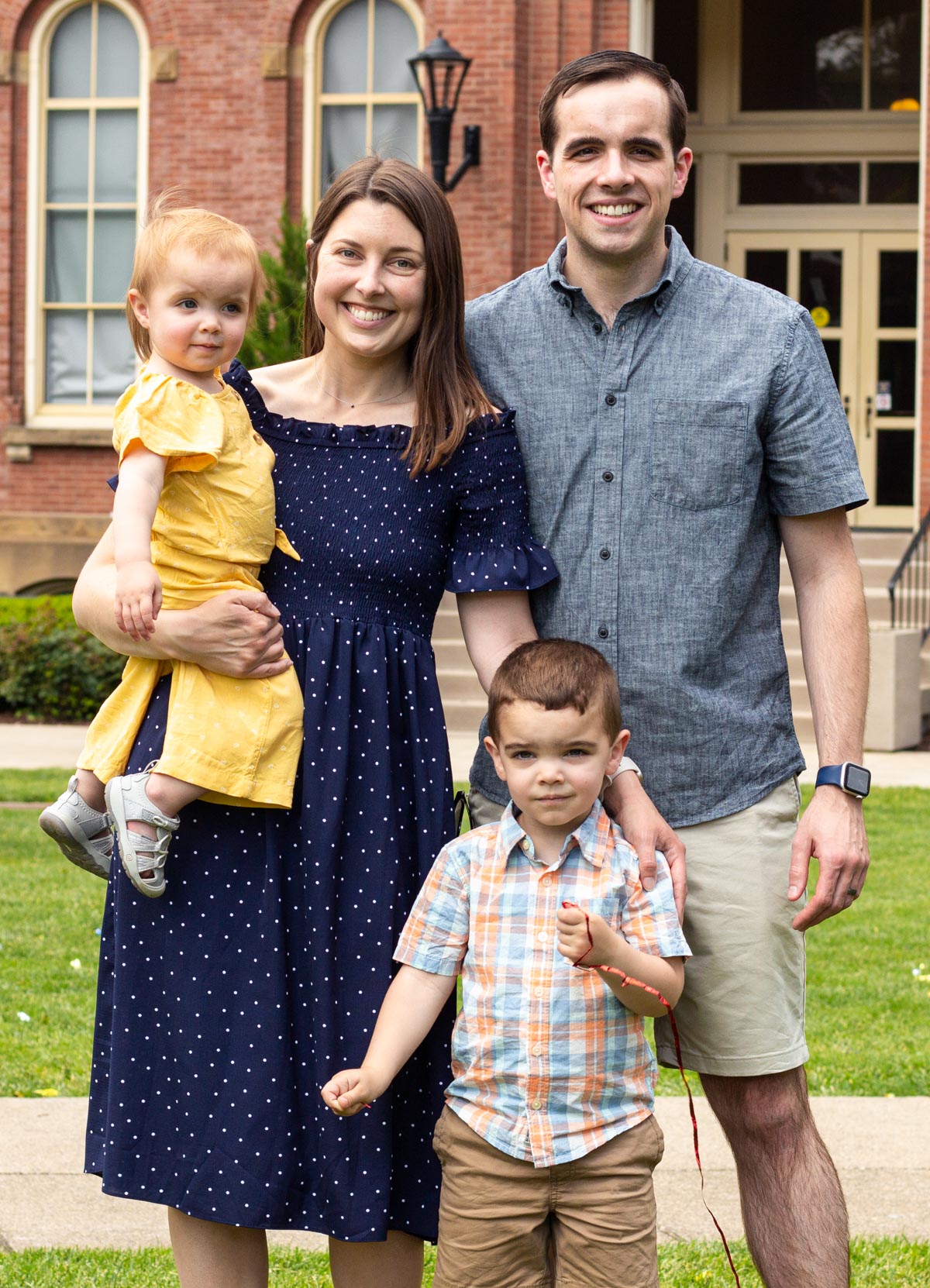 Sharing homemade treats has always been my love language. As a teenager, I would bake for my friends, and they'd always ask me to share the recipe. (These lemon bars were a big hit in high school!)
Eventually, as I discovered my passion for food photography, I found that I could share my recipes and love of baking with even more people online. It means the world to me that you invite my recipes into your own kitchen and that they become your loved and trusted recipes, too!
Fun Facts
I live outside of Philadelphia, PA with my husband, Alex, and our two kiddos.
I studied Management at Gettysburg College and always dreamed of becoming a business owner, but I never expected it to look like this!
Though I didn't go to culinary school, I have over 30 years of experience baking and creating my own recipes. My parents have recipe cards with barely-legible recipes I made up as a young kid.
When I'm not baking or photographing, you can find me eating cookies, laughing with my family, going for long walks, or enjoying a cocktail outside.
Let's Connect!
Want to know more? Interested in working with me? I can't wait to hear from you! Please get in touch by sending an email to [email protected]. I also love connecting with other bakers on Instagram, so send me a DM and say hello!
As Seen In
It's always an honor when my work is recognized and shared in the media. Here are a few of the publications that have shared my recipes and baking tips.